Facts for Parents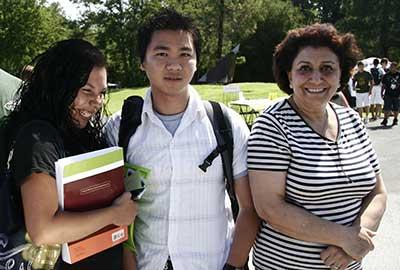 It's time. The person you've helped shape into a young adult is ready to explore a world beyond the nest. At West Valley, that world is filled with instructors who love what they do, staff who go out of their way to help your student - all for a price you can afford.
WVC costs 60-90% less than a 4-year California college
In a challenging economy, many parents opt to send their children to West Valley. The kids live at home and commute a short distance to college for a high quality education. In two years:
They have the transfer credits they need to go to a UC or a CSU school to finish their Bachelor degree

They emerge from West Valley financially sound, which helps you sleep at night. Learn More
Our faculty is highly qualified and academically esteemed
Instead of researching and writing grants, our instructors come to West Valley to teach

Rather than having their grad students teach lower division university courses, our faculty provide one-on-one attention to your student

Our alumni are proof that the one-on-one attention helps turn a poor student into a motivated one and a curious student into a superstar
Many kinds of counseling offered
When your student needs help, he won't have to look very far.
Your child is in good hands at our school, with enough breathing room to explore, grow, adjust, discover, contemplate, and mature into the person you had always imagined.