CAREER PROGRAMS: Health Care Technologies -
Medical Assistant

Program Options
Associate of Science Degree
Certificate of Achievement
Program Information
The Medical Assistant Program prepares students to work in the front and back office of a physician's office, clinic or other out-patient facilities. Multiple skills and areas of theory are taught so that graduates are prepared to assume an important and valuable role as a team member in health care delivery.
Click to watch the introduction to Medical Assisting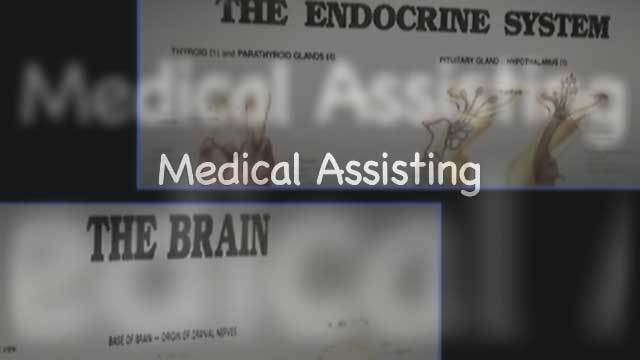 Upon completion of all required courses, students are placed in an internship in a local health care facility. This is a valuable experience in applying the knowledge and skill acquired in class to the workplace.
A Statement of Eligibility for Internship, a health statement and physical examination, a current CPR certificate, keyboarding proficiency of 35 wpm, basic word processing skills, and completion of all required courses with a grade of C or better are required prior to entry into internship, (Htech 54A and Htech 54B are required).
Gainful Employment Disclosure Statement
Medical Assistant 2011  ^
Disclosure year: 2009-2010 academic year
Career Paths
The Health Care Technologies Department offers eight other programs:
EKG Technician
Lab Assistant
Insurance Billing and Coding
Insurance Account Representative
Medical Administrative Assistant
Medical Reception
Medical Office Manager
Requirements and suggested sequence of classes