Assessment Schedules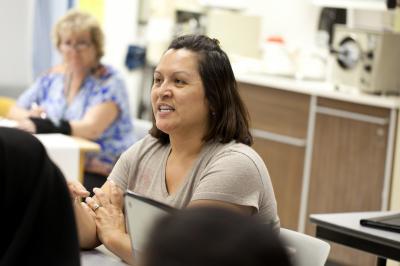 One of the first things we do is assess your skills to see which
classes would benefit you the most. Every new college student has to take it.
Attending a Testing Session
Dates and times are subject to change!

Apply to WVC and obtain a Student ID number.

Select a testing session for the appropriate test(s) from those printed below. No Appointments required at this time.

Bring a Photo ID (driver's license, student ID, etc...) and your College ID Number, not your Social Security number.

If taking math or ESL, bring a pencil.

Bring 12 quarters to pay for parking (or 3 one dollar bills)
Note: Please arrive 10 minutes prior to the indicated start time. 
There will be absolutely NO admittance after the testing session begins.
Special Accommodations
Do you have a verifiable disability?
Request accommodations for assessment.
Contact the DESP Office at (408) 741-2010 for further information.
Prepare for the Test
Math and English/Reading

Days

Start Time*

Room

Mondays

2:30pm

3:30pm

Fox 103

Wednesdays

 2:30pm

 3:30pm

Fox 104

Thursdays

3:00pm

Fox 103

*May take English/Read, or Math, or both at any listed start time. 
ESL (English As A Second Language)


Date

Time

Room

TBA

TBA

TBA

ESL testing has concluded for Spring '14.

No Appointments

Arrive 10 minutes early

Bring Student ID number and a pencil

Test lasts 1.5 hours
Ability to Benefit Test

A test for students who do not possess a high school diploma or GED and wish to receive Federal Financial Aid. This program is officially discontinued as of July 1, 2012. However, students who were enrolled at West Valley/Mission prior to July 1, 2012 will be eligible to test until July 1, 2013.

Date

Time

Room

None scheduled at this time

 
 
Information Competency Test
Students must register for Library 4 Credit by Exam before attending. For details and schedule, please visit the Credit By Exam Library page.