Academic Success: Get where you want to go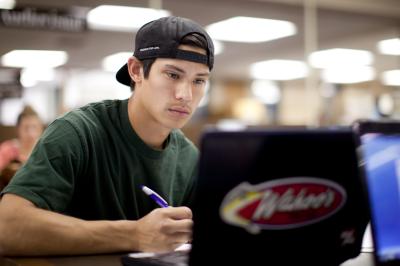 Start with the 5 steps to success.
Never felt comfortable in a classroom? Struggling with managing your time between classes and work? Or perhaps like a lot of our students, reading has never been your strong subject, and you like a little help. Relax. We will do whatever it takes to make your comfortable in the academic environment. Each of the departments below has people who are ready and willing to help you get where you want to go.
CalWORKS
Counseling
Disabled Student Services
EOP&S/CARE
Math Resource Center
Puente
SUCCESS
Transfer Center
    Articulation Information
TRiO
Tutoring Services
Writing Services