Financial Aid
Financial Aid: Welcome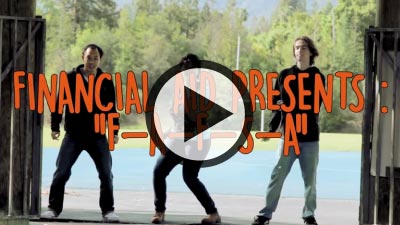 We make it our mission to help you remove obstacles that prevent you from pursuing your educational goals. Come and see us during our posted drop-in hours, by phone or email, and we will do our best to help you with your college finances—quickly and efficiently.


There are just a few steps involved. Need Help? Attend a Workshop.
Every Wednesday at 10:00am-11:30am in the Admissions and Records Building Lobby
Please RSVP with the Financial Aid Office or wvfa@westvalley.edu
Disbursement Dates and Deadlines
View our calendar, in a new chart format, for important dates and deadlines so you never miss out on an opportunity.
Financial Literacy
The Financial Aid office provides you with multiple resource for help with your money and most importantly; your life. Below you'll find tools you will need to obtain Financial Literacy. Whether it's preventing identity theft or budgeting your financial aid or saving tips. We are here to help.
View CashCourse for financial articles and other tools on how to make informed financial decisions.
Other Resources