Financial Aid
Welcome
WE'VE MOVED!
During construction of the new Student Services Building Financial Aid will be located in the Village.

Click below for a map to our new location. Follow the blue arrow from the building labeled A&R to the Village. 
A&R Village Map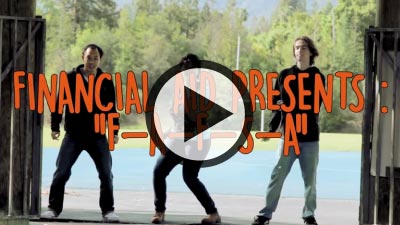 We make it our mission to help you remove obstacles that prevent you from pursuing your educational goals. Come and see us during our posted drop-in hours, by phone or email, and we will do our best to help you with your college finances—quickly and efficiently.

Steps to Apply
Disbursement Dates and Deadlines
Financial Literacy
Other Resources